HISTORY
The Philomath Youth Activities Club began in March 1989, as a summer baseball program obtaining a temporary association with the Boys & Girls Club of Corvallis. By 1994, PYAC gained independent tax exempt status as a 501 (c)(3) non-profit corporation offering a growing variety of recreational experiences for the youth of Philomath. In 1999, PYAC embarked on a capital campaign to build a permanent home for the club. This campaign was completed in 2001 and PYAC opened the doors of its current facility to the community! With the completion of the building, PYAC has been able to take a more comprehensive approach to positive youth development. The building has allowed all of our programs to run side-by-side, unifying both our organization and our community.
MISSION
Our mission is to provide positive, safe, recreational & educational experiences for youth in our community. All of PYAC's programs are designed to help give youth the tools they will need to successfully navigate through adolescence. We use a very "common sense" approach to youth development. Simply put, we believe the more positive assets youth possess, the less likely they will be to get involved with risk-taking behaviors such as drugs, alcohol, crime, or early sexual activity.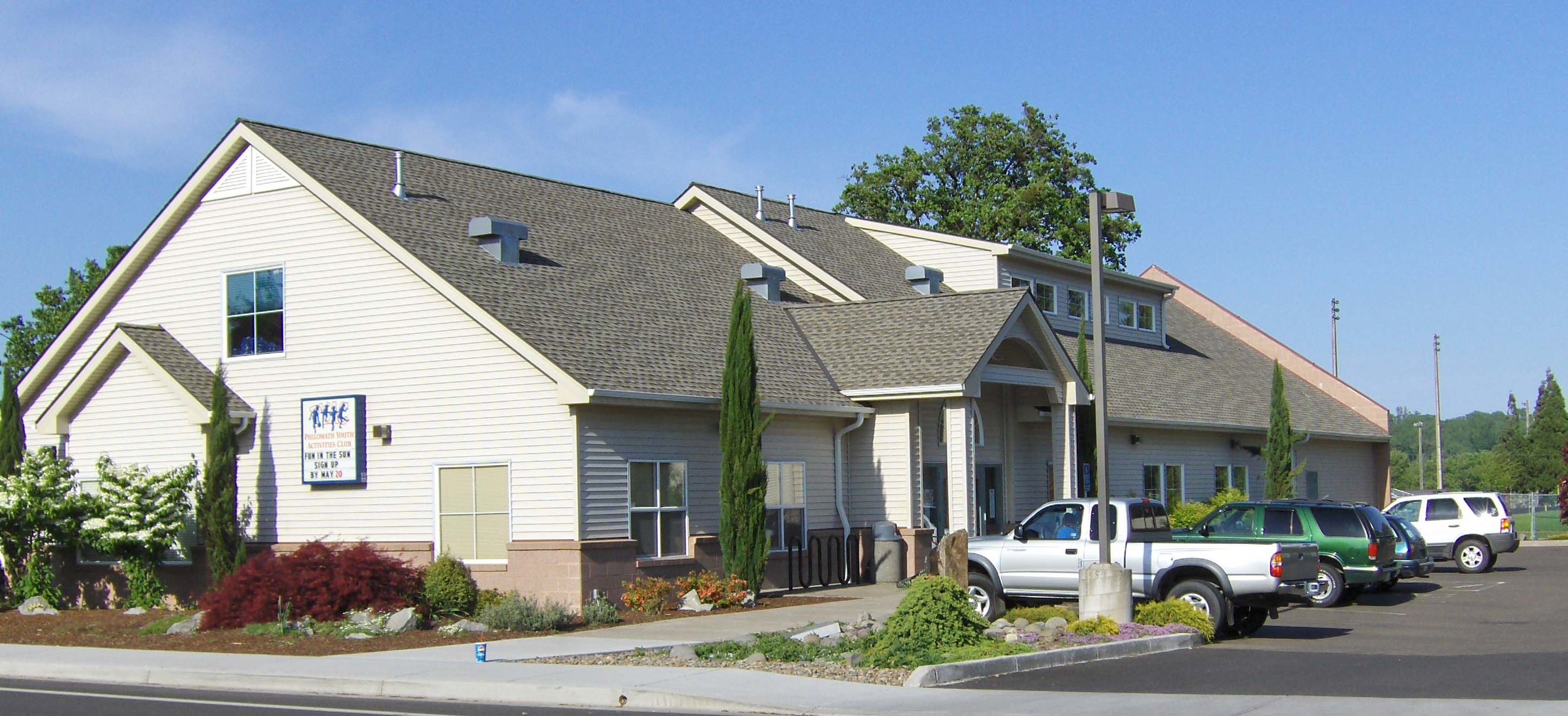 GUIDING PRINCIPLES
We believe that all children and families should have equal access to all age appropriate activities.
We believe in providing a safe and supportive environment where all children and families experience caring and encouragement by feeling special, wanted, and challenged to excel.
We believe a high quality program is dependent on having well-trained staff and volunteers who promote high standards of integrity, honesty, openness, and fairness.
We believe that volunteers, parents, families, and interested community members are necessary for our programs to be successful.
We believe resources must be developed to provide our services to the youth of the community.